In today's digital age, it's important to make sure your images are secured and protected. As a WordPress user, you must take steps to ensure your images are not easily accessible for download and saving. This is especially important if you're using images to promote or brand your website or business. Having images easily accessible can lead to them being used without permission or stolen, which is a situation that can be easily avoided.
To check the complete feature overview documentation of Content Protection feature, click here.
Requirement – This is a feature of Nexter Theme, make sure its installed & activated to enjoy all its powers.
Here we will show various ways to stop Image Download and save in WordPress using The Nexter theme Content Protection feature.
Following the below Steps:
For this go to Appearance > Nexter Settings > Security.
Then click Settings on Content Protection (Right Click Disable).
In the popup, check the checkboxes for Disable Right Click, Disable Developer Tools Hot Keys, Disable F12, Disable Ctrl+U/CMD+U, and Disable Drag/Drop.
Then click on the Save button.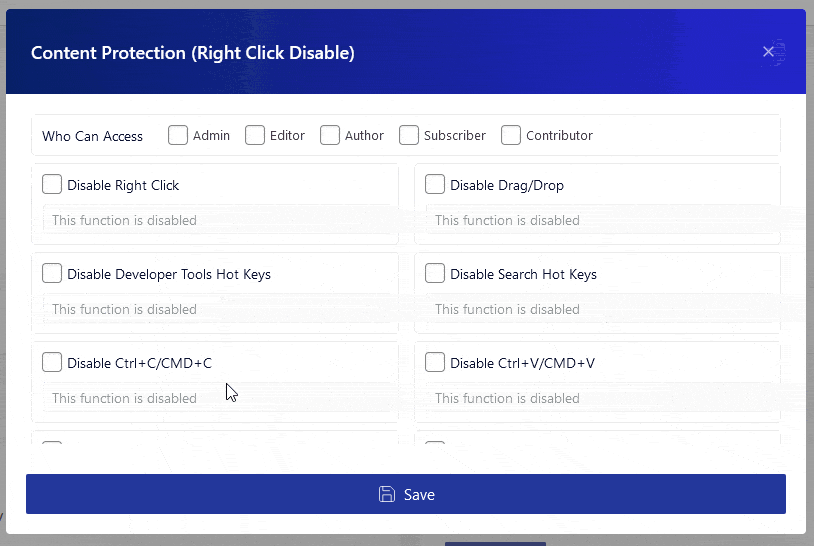 Also, check How to Prevent Video Download in WordPress.