Video content is quickly becoming one of the most popular types of media that people consume online. But as a WordPress user and website owner, you may be concerned about people downloading your video content without your permission. With the right setup and security measures, you can prevent anyone from downloading your videos on WordPress.
To check the complete feature overview documentation of Content Protection feature, click here.
Requirement – This is a feature of Nexter Theme, make sure its installed & activated to enjoy all its powers.
Here we will explain how to protect your videos from being downloaded easily using the Nexter theme Content Protection feature.
Following the below Steps:
For this, go to Appearance > Nexter Settings > Security.
Then click Settings on Content Protection (Right Click Disable).
In the popup, check the checkboxes for Disable Right Click, Disable Developer Tools Hot Keys, Disable F12, and Disable Ctrl+U/CMD+U.
Then click on the Save button.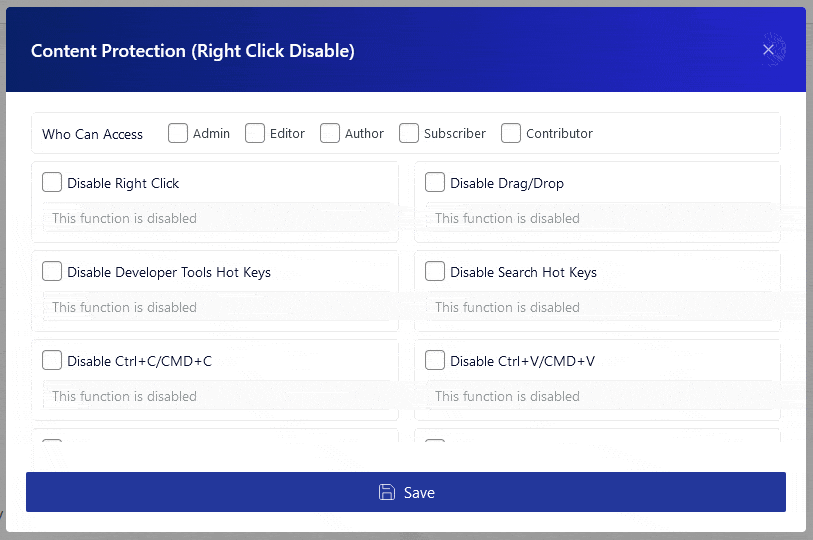 Also, check How to Stop Image Download and Save in WordPress.