For websites, their content is their primary asset, and everything else is built around that. But unfortunately, on the web, it is tough to keep your content secure as everything is in public and it can be copied easily.
While we can't make our content 100% safe, we can make the process harder for someone to copy the content from our WordPress website.
The Nexter theme and Nexter Pro Extension offer many such options through its Content Protection feature to make your content more secure.
Required Setup
How to add Content Protection in WordPress?
Do you want to protect the content of your WordPress website?
WordPress is so popular you'll find various free and paid content protection plugins in the market that can do the job for you.
The downside of using a 3rd party plugin is that it may not work properly with your WordPress theme.
But with the Nexter theme, you are in safe hands.
The Nexter theme has its own extensions that you can use to protect the content of your WordPress website.
The Nexter Pro Extension, apart from offering various options to protect your content, just on installation it disables any kind of selection on your website, adding an extra layer of protection.
To check the settings, go to Appearance > Nexter Settings > Security
Then click Settings on Content Protection (Right Click Disable).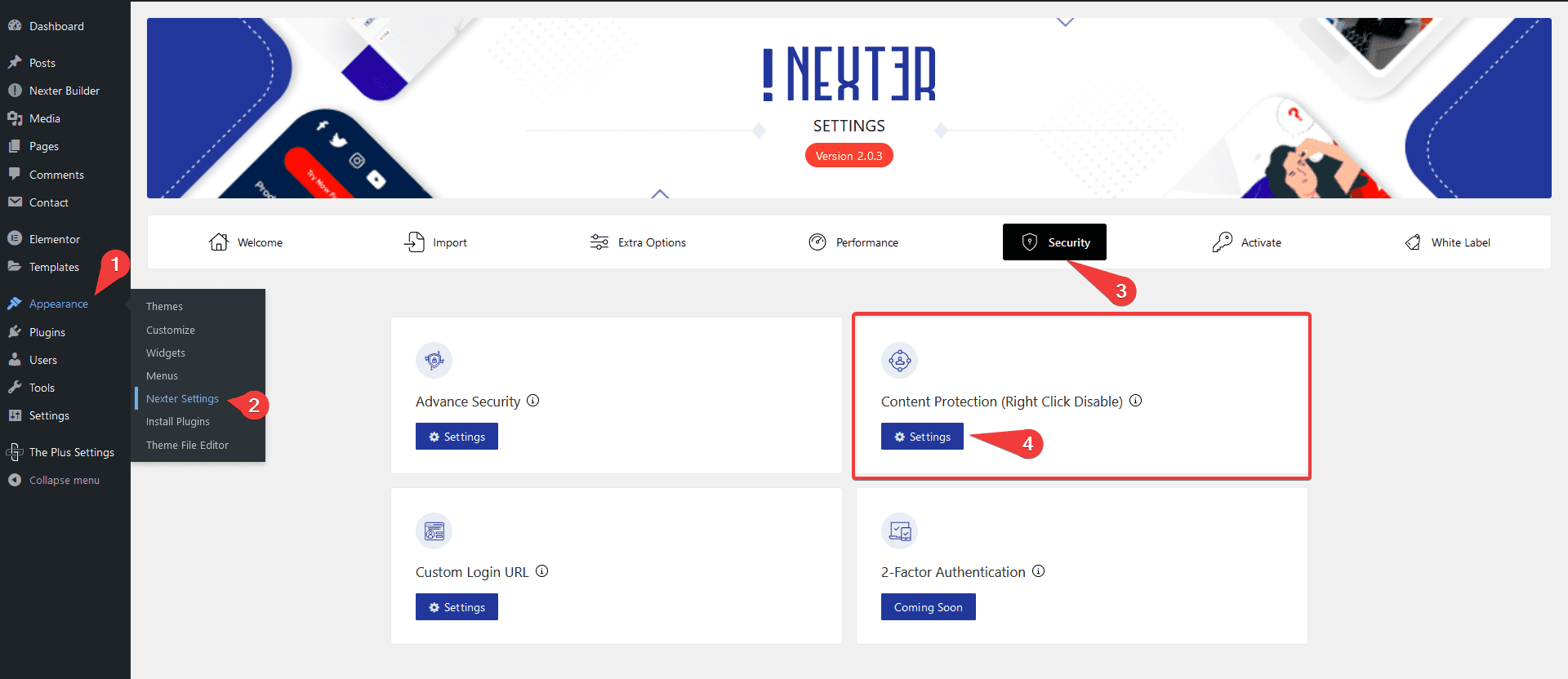 Then you will see a list of options, that you can use for your content protection depending on your requirement.
Key features
Customize Message Toast Notifications
When you apply content protection on your website using the Nexter theme, and on the front end if someone brakes the rule, it will show an error message in a popup.
You can easily customize the look and feel of the message popup from the Content Protection settings popup.