As the owner of a WordPress website, you may have noticed that your site generates self pingbacks every time you link to your own content. These pingbacks can clutter your comments section and interfere with the overall user experience.
When you do interlinking for better SEO these self pingbacks can stackup and removing them manually can a headache. But fortunately, with the Nexter Extension (Free) plugin you can easily disable self pingbacks.
What is Self Pingback?
Pingbacks are automatic notifications that are sent to your site whenever someone links to your content from another site. Self pingbacks occur when your site generates a pingback in response to a link that you have created within your own content.
Not only do self-pingbacks take up valuable space in your comment section, but they can also be seen as spammy by both readers and search engines.
How to Disable Self Pingback Without Plugins?
In WordPress, you can disable self pingbacks without plugins as well, but this will completely disable all pingbacks.
To do this, from the Dashboad go to Settings > Discussion.
There uncheck Attempt to notify any blogs linked to from the post option then click on the Save Changes button below.
How to Disable Self Pingback with The Nexter Extension?  
If you want to disable self pinbacks only not all pingbacks so you can keep track of backlinks you can do that with the Nexter theme.
To do this, go to Appearance > Nexter Settings > Performance.
Then in Advance Performance click on the Settings button.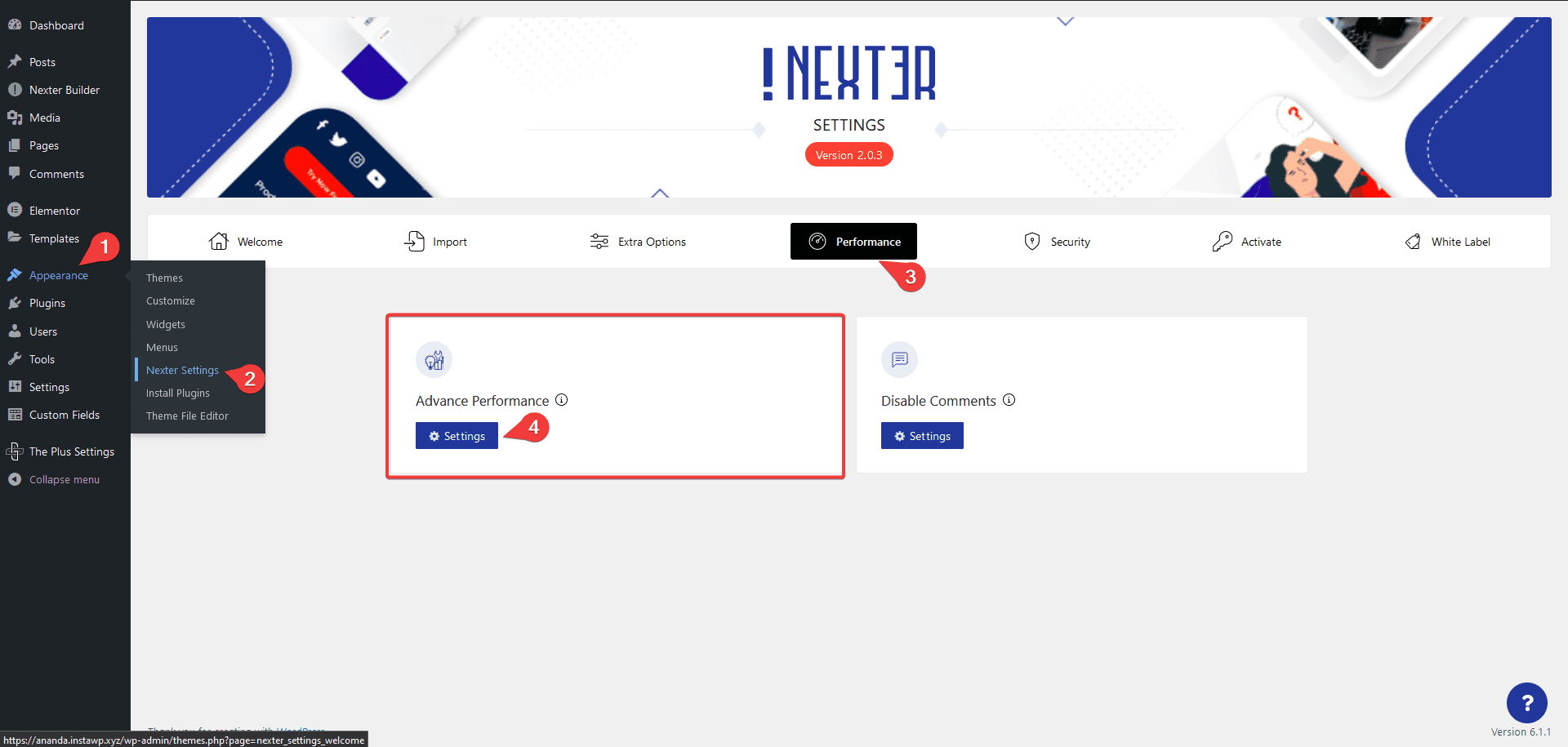 This will open the Advance Performance popup, from there scroll down to Disable Self Pingbacks and enable the toggle.
Then click on the Save button.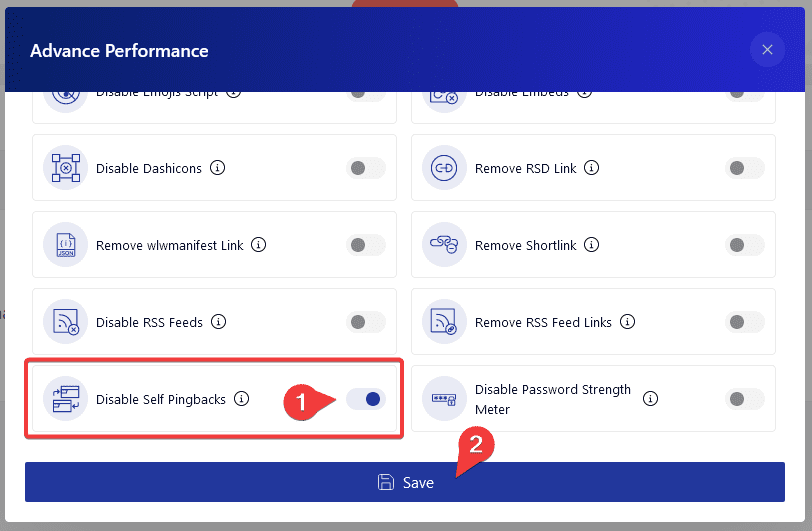 This will disable self pingbacks on your site.