Cue the drumroll 🥁… it's big news!
Seriously, start hammering on your desk…
Why?
Because the new generation of WordPress themes is out. This is a game-changer. We are so excited to announce the brand new Nexter v2 update is now out.
And it's going to change everything.
Like millions of others, we've always loved WordPress, but you know what it's like – you install a new theme, and then what? You immediately start downloading the plugins you need to make the theme work.
Stay ahead of the curve with our exclusive insights and analysis on the latest WordPress trends and techniques - subscribe to our newsletter today.
What if that wasn't necessary?
With Nexter you get a theme that's practical, versatile, and gorgeous while having all of the extras you normally need plugins to do. And all while streamlining your site for the fastest performance yet.
This is how WordPress was always supposed to work.
So what's included?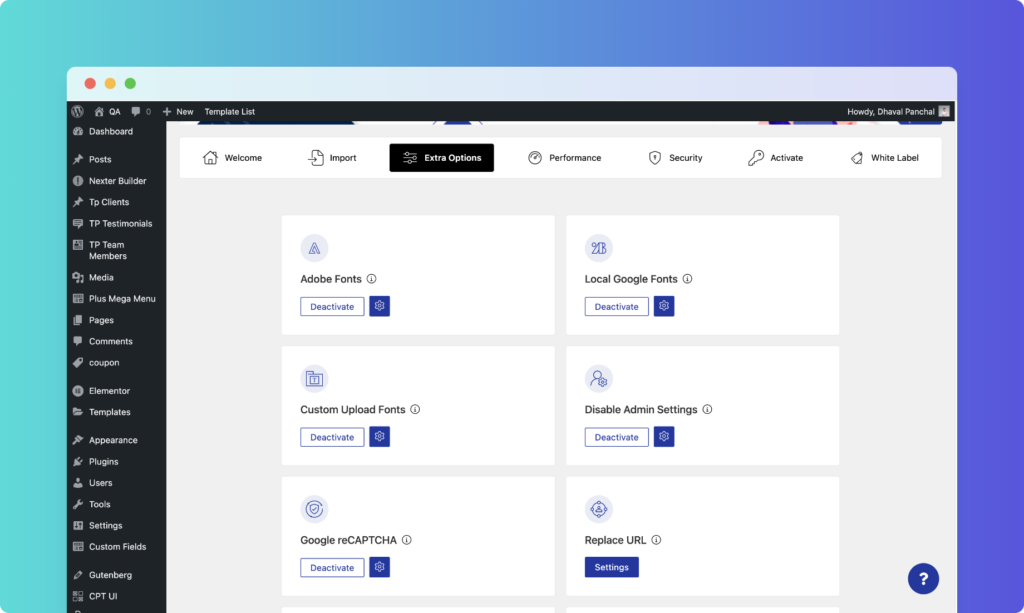 👉 Local Google Fonts, Custom Upload Fonts, Adobe Type kit. Self-hosting Google fonts, or indeed any fonts, means more control, fewer server requests, zero reliance on third parties, and greater security.
👉 Google reCAPTCHA. Often this is one of the first plugins people reach for, but no longer! With Nexter you have complete spam protection right from the start.
👉 Post/Page Duplicator + Replace URL/Text. With Nexter you have convenience and efficiency at your fingertips, with no third-party plugins compromising your site's speed or security.
👉 Content Protection (right-click disable). Plagiarism ends with Nexter protecting your content, disabling multiple shortcuts like CTRL/CMD + C, F12.
➡️➡️ Check the complete Feature List Here ⬅️⬅️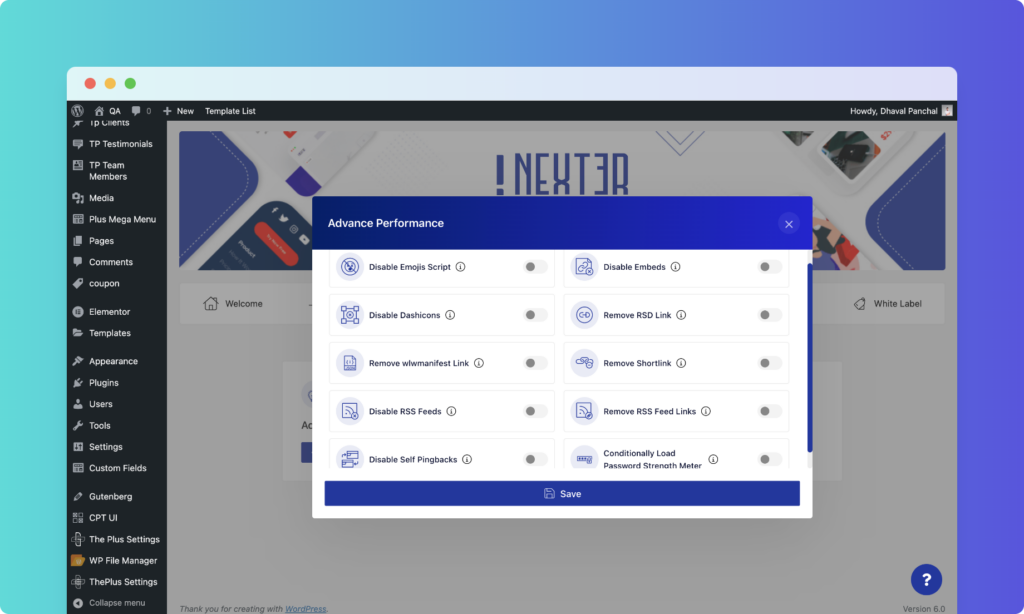 We're so excited about the mammoth list of unique benefits included with this groundbreaking new theme. Soon we will be adding the most awaited features such as 2-Factor Authentication and White Label WP/Admin.
We've got your answers. 💭
I already have a theme, why should I switch to Nexter?
With Nexter you have unrivaled functionality, with virtually no need for the plugins usually needed. This means you get better performance, tighter security, and more reliability in the future.
How will Nexter affect my site's performance?
Nexter is a mostly blank canvas with no major style of its own. You have the theme builder to construct your website from scratch. Moreover, it reduces the need to install extra plugins for handy features like a duplicate post, reCAPTCHA, code snippets etc. So, you're all backed under 1 ecosystem where each feature can be disabled and enabled on-demand.
Is Nexter secure, and how will Nexter affect my site's security?
The problem with using many plugins is that you're trusting your site's security to a dozen or more third parties who you don't know. Staying with one ecosystem provides better code quality which works in sync. Apart from this, we at POSIMYTH perform regular 3rd party audits by security experts to give you the peace of mind you deserve.
And now for your site, we are adding features to harden your WordPress site like changing wp-admin path, stopping comment spam, reCAPTCHA on the login page, and 2FA (available soon)
Get our best WordPress tips, tricks, and tutorials delivered straight to your inbox - Subscribe to our Monthly Email newsletter Today.
Why is Nexter Theme the best combination with The Plus Addons?
The seamless combination of Nexter and The Plus Addons for Elementor & Gutenberg provides an unprecedented range of tools and options for your site. We have worked to integrate them at their best, from advanced theme builders to dynamic content.
It couldn't get much better, could it?
Wrong. Let's throw in a 50% discount on our annual plans.
So, let's just keep this between us, yes? Go ahead, click the button below to find out more, and we won't tell anyone how much easier your job as a website developer is now!
Here's to the future of limitless WordPress.
Here's to Nexter. 🥂