The WordPress platform is one of the most popular content management systems available today, offering some of the most robust features and customization options around. However, WordPress can be vulnerable to content theft and other malicious activities, making it essential for site owners to take all necessary steps to protect their content. One of the ways to protect your WordPress site is to disable the right-click feature. By doing so, you can help prevent users from copying your content, images, and other valuable assets, keeping your content and site secure.
To check the complete feature overview documentation of Content Protection feature, click here.
Requirement – This is a feature of Nexter Theme, make sure its installed & activated to enjoy all its powers.
So if you want to protect your WordPress website content, you should disable the Right Click option.
With the Nexter theme disabling the Right Click on your website is very easy.
Following the below Steps:
From the Dashboard, go to Appearance > Nexter Settings > Security
Then click Settings on Content Protection (Right Click Disable).
In the popup, click on Disable Right Click checkbox and then click on the Save button.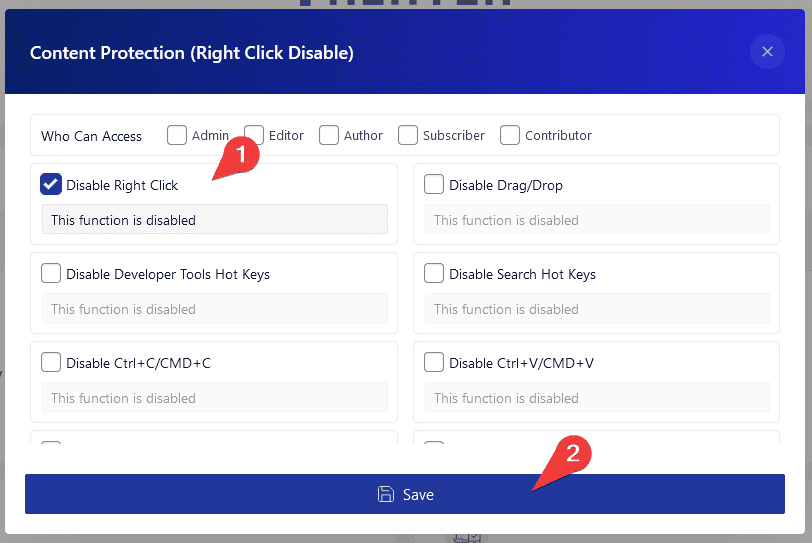 With that, you have successfully disabled the Right Click on your website, and if someone tries to use the Right Click on your website, they will get an error message.
Also, check How do I Prevent Text from Getting copied in WordPress.