Thank you for choosing Nexter Theme Pro. We understand that you may need an invoice for your purchase and we're here to guide you through the process.
To generate an invoice for your purchase, please follow the steps below:
Visit the Posimyth Store and log in to your account using the same login details that you used during checkout.
On the Dashboard page, under License Details, you'll see a Generate Invoice link. Click on it.
On the next page, fill in your billing details and click on Save Billing Details & Generate Invoice.
Your purchase invoice will then be generated and you'll be able to download it for your records.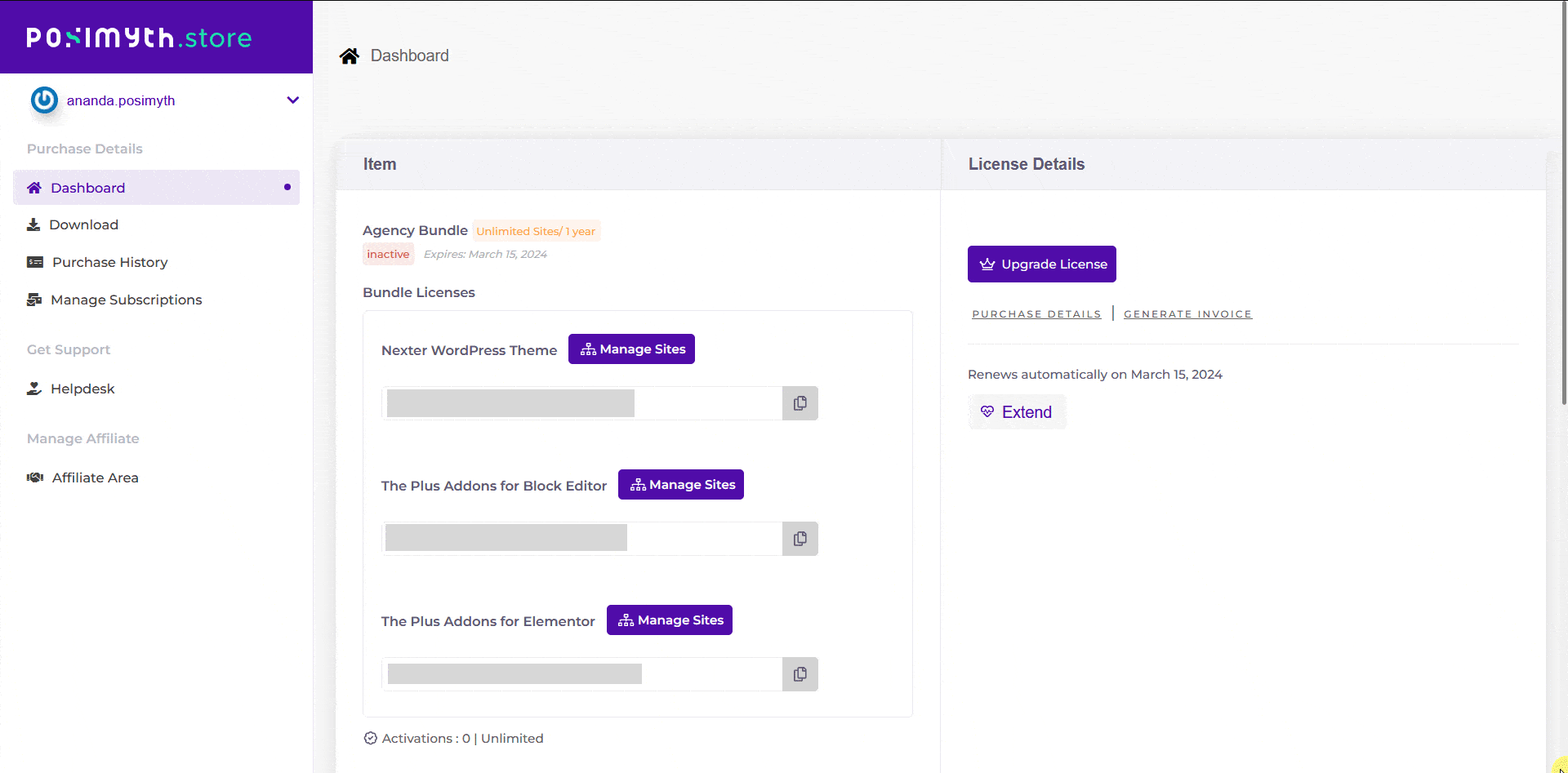 If you have any issues with generating your invoice or any other concerns, please don't hesitate to reach out to our support team. We're always here to assist you with any questions or issues you may have.
Thank you again for choosing Nexter Theme Pro. We appreciate your business and look forward to providing you with the best possible experience!